Contact:
karen@westonmanufacturing.com
Mob/ Whatspp: +86 188 7116 7661
Low lint printer cleaning SMT cleanroom wipe mother rolls creped turquoise color
In 2020, Weston launched new spunlace line.
It is cross lapped pulp/polyester spunlace line, which is designed to produce low lint cleanroom wiping spunlace.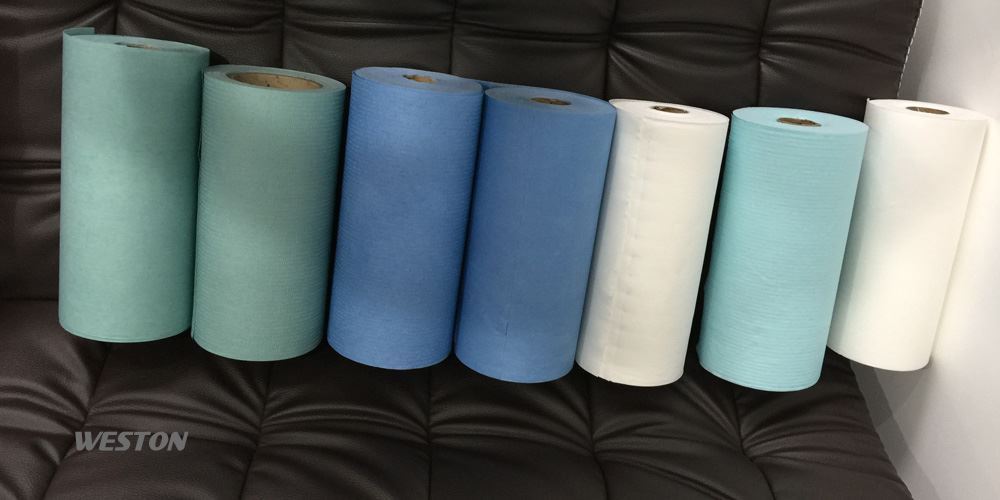 Why should it be cross lapped?
Currently, most suppliers are producing parallel lapping spunlace serving as printer cleaning wipes or cleanroom wipes. Tests show its strength in CD is not enough when SMT rolls in high-speed cleaning tasks in printers. The fabric will not keep its shape so the cleaning efficiency is not satisfying. The second point is that parallel fabric linting problem is bigger compared with cross lapped one.
Not only we have better strength in CD and MD now, also we have new crepe machine. It is quite similar to Micrex creping machines. After creping, the spunlace fabric is softer and more absorbent.
Printer cleaning SMT cleanroom wipe mother rolls available color: turquoise color, blue, white color
Printer cleaning SMT cleanroom wipe mother rolls max width: 2100mm
Lead time :15 days