Product Description
Usage:
this as a spacer or sandwich mesh for Molle gear, IOTV vests, backpack cushions and straps, bags, seats, bags and packs, chair or wheelchair cushions, and cap stiffeners.

6mm Sandwich Mesh Fabric
100% Polyester
Porthole mesh on 1 side
Tricot mesh on other side
Filament mesh in between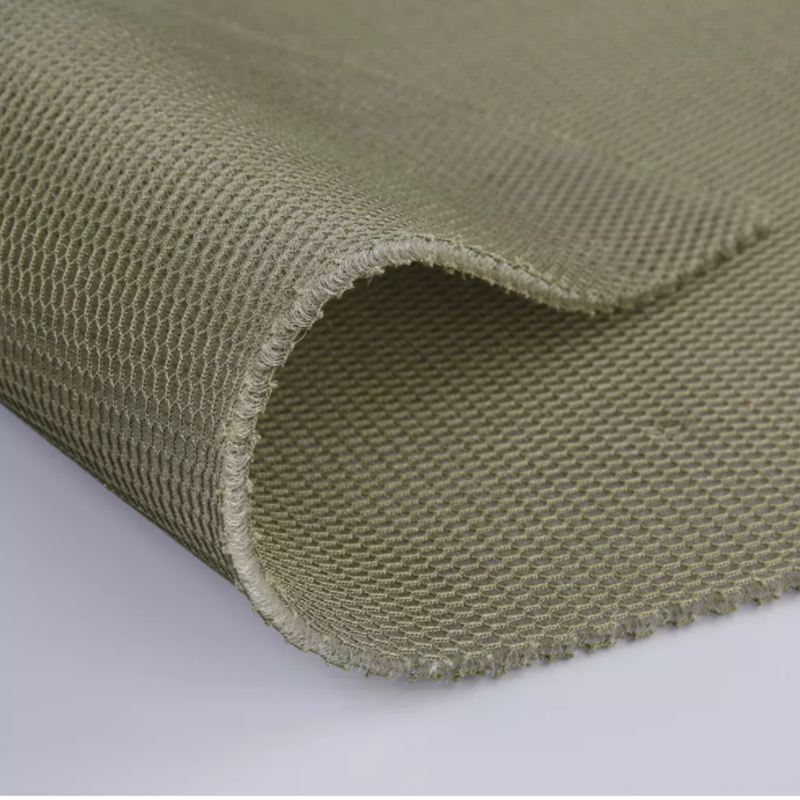 Search Terms / Also Called: i
otv mesh, sponge mesh, 3d mesh, expanded mesh, thick mesh, sponge fabric,

Caution: This NOT a Ballistic Protective Material.
This material is only used to provide ventilation in IOTV. it offers NO BALLISTIC PROTECTION.

This is the actual Mesh used in Body Armor Vest.
Both outer layers are relatively smooth and comfortable to the skin when worn on top of common apparel fabric. The textile is woven in such a manner that the ends of the stiff "bristle" of the inner layer are isolated from coming through to either side; preventing the ends of the "bristle" from creating an irritating abrasive surface. The inner "bristle" layer is really the heart of this material's functionality, it acts like a miniature mattress box spring; distributing weight and pressure over a wider area.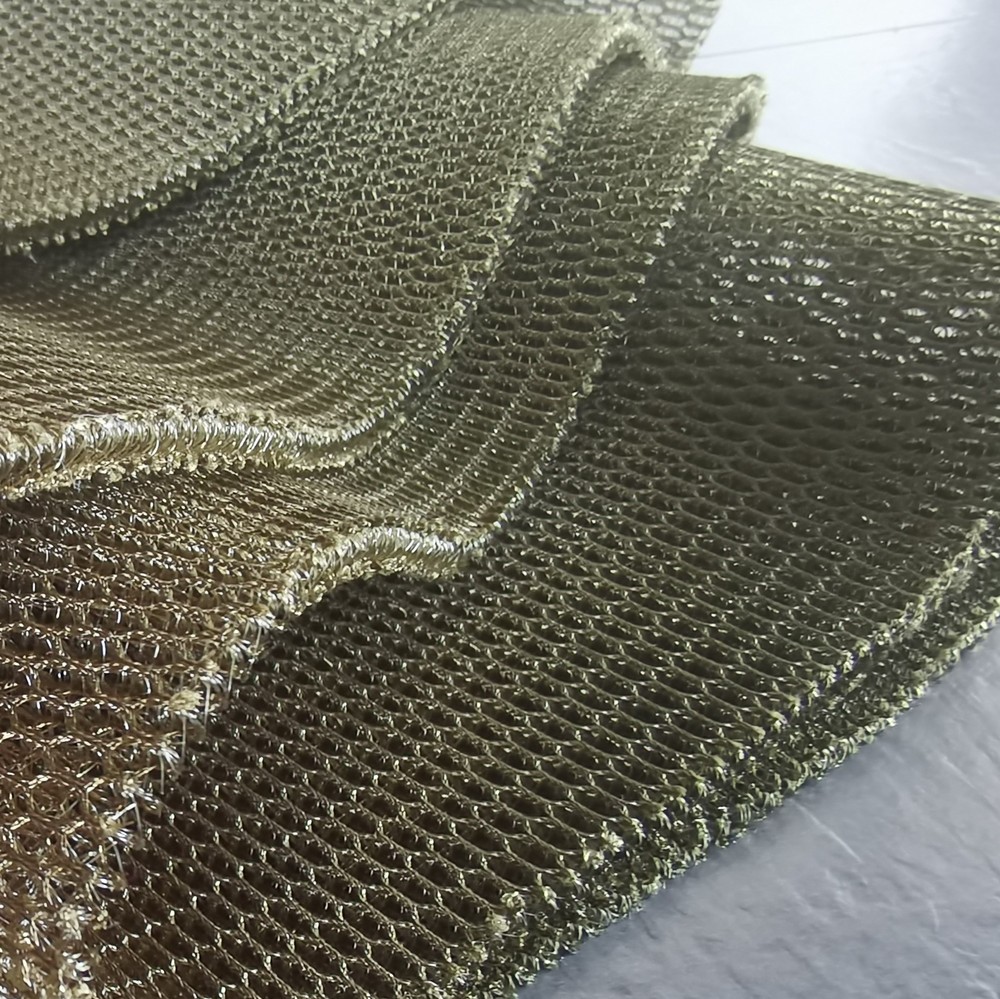 What's is 3D Spacer fabric?


3D Mesh is textile construction consisting of two outer surfaces (top and bottom) which are spaced at a defined distance from one another by a woven layer known as "spacer layer".
Advantage of 3D Mesh:
Climate regulating

Permanently elastic with memory effect

Can be washed and cleaned

Perfect fit on complex shapes

Hygienic

Recommended for allergy sufferers

Recyclable

Lightproof

Suitable for indoor and outdoor use

Extremely lightweight

Variety of constructions in surface and function
Applications:
Seats: Easily cut 3D MESH with scissors to fit any size or shape seats. For recummbent bikes, boats, cars, planes, canoes, child car seats to prevent sweaty backs

Laundry: Place 3D MESH on flat surface, place wet jumper on 3D MESH, jumper will be able to dry on both sides.

Kitchen: Place 3D MESH on kitchen sink, place wet dishes on 3D MESH, dishes will easily drip dry, then roll up 3D-MESH and store for next use.

Wheel Chair: Cut 3D-MESH to size and shape of wheel chair back and bottom. 3D-MESH will allow air circulation between body and chair keeping patients dry and cool

Lockers: Use in lockers where wet shoes, rope, etc is stored, to keep off bottom of locker, allowing item's to dry faster

Cushion: Place 3D-MESH under caravan & boat cushions to prevent moisture

Caravan mattress underlay: place 3D-MESH Mattress underlay between mattress and bed base creating an air space between the two, preventing dampness and mould.