The monthly average price of 100% viscose yarn, FOB China, is expected to show regular gain in the remaining period of the second quarter (Q2) of 2021. Currently, viscose yarn traders and downstream plants are less active with upcoming holiday in May 2021. While some players continue to stock, other players will again start stocking after the holiday.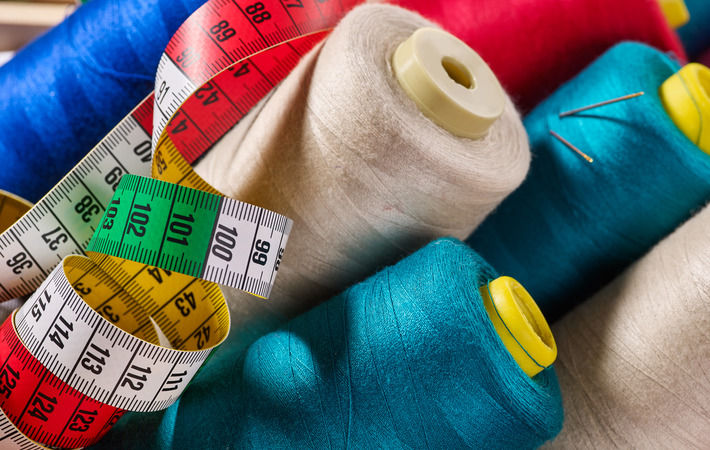 From the beginning of 2021, the monthly average price of viscose filament yarn has shown a continuous narrow fluctuation, and is expected to reach to $5.68 per kg by June 2021, according to Fibre2Fashion's market intelligence tool TexPro.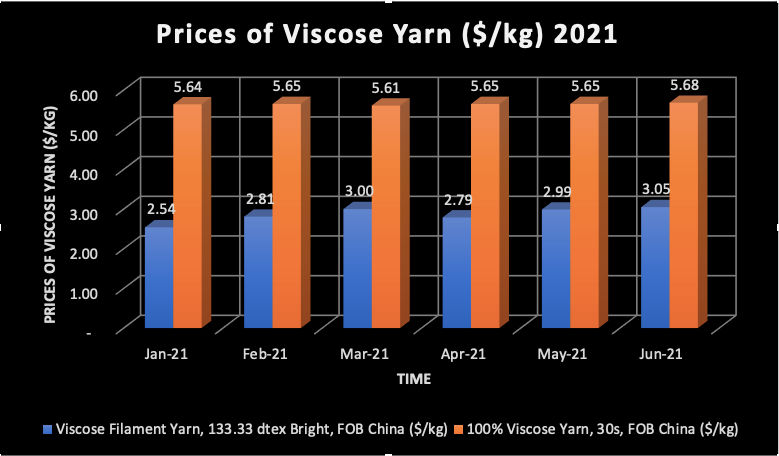 The monthly average price of 100 per cent viscose yarn was $2.54 per kg in January 2021 and it moved up to $3.00 per kg in March 2021 with a surge of 18.11 per cent in just two months. After the substantial rise in March 2021, the price showed a drop of 7.00 per cent in April 2021 and reached $2.79 per kg. The current market dynamics support the expectations of price rise by the end of the first half of 2021. The price is expected to climb to $3.05 per kg in June 2021 with a growth of 9.32 per cent over monthly average price in April 2021, as per TexPro.
The price rise of 100 per cent viscose yarn in the 1st quarter of 2021 has been supported by the gradual stock building of downstream plants. Hence, viscose yarn inventory declined in the beginning of the year 2021. Yarn manufacturers remained under cost pressure due to further increase of pulp price amid tighter supply. The offer prices further increased in March 2021 with stable demand and rising prices of raw materials.
Source:Fibre2Fashion News Desk (RKS & JL)