Brand: Uniqlo
Company: Fast Retailing Co Ltd
Location: DLF CyberHub Gurugram
Area: 12,200 sq ft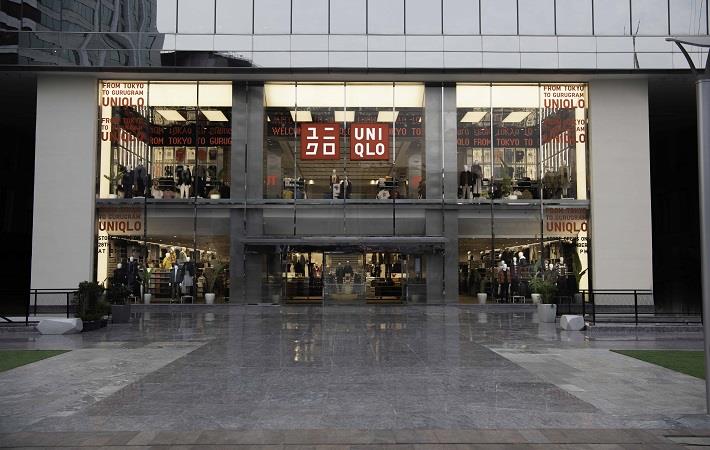 Pic: Uniqlo
Product profile: The store features Uniqlo Lifewear clothing for men, women, kids and babies such as ultra-light down (ULD), fleece, pile lined sweat collection, flannel collection and heattech garments, as well as products featuring premium fabric like denim, cashmere, and extra fine merino. The store also features casualwear and officewear, including rayon blouses for women, EZY bottoms for men and women, and more.
Store design | Interiors & VM | Fixtures: Spread over two floors, the store design is integrated with the design approach of the surrounding buildings and anchored by a 10-metre high ceiling. The 2, 000 sq ft UT corner highlights stainless steel structures and an LED ticker, running from one end to the other. A t- shaped staircase draws easy access to the first floor where men and women wear collections are showcased.
About the company: Uniqlo is a leading Japanese apparel brand casualwear designer, manufacturer and retailer for men, women and kids. The company is a wholly owned subsidiary of Fast Retailing Co Ltd. The company operates in Japan and several other countries.
Source:Fibre2Fashion News Desk (PA)