The Joe Biden administration has announced an import ban on the cotton products from China's Xinjiang region. These measures were taken in response to allegations of forced labour and ill-treatment of Uighur Muslims of China. As a result, US imports which remained stable in 2020 at $12,150.38 million (2019: $12,468.87 million) might be affected this year.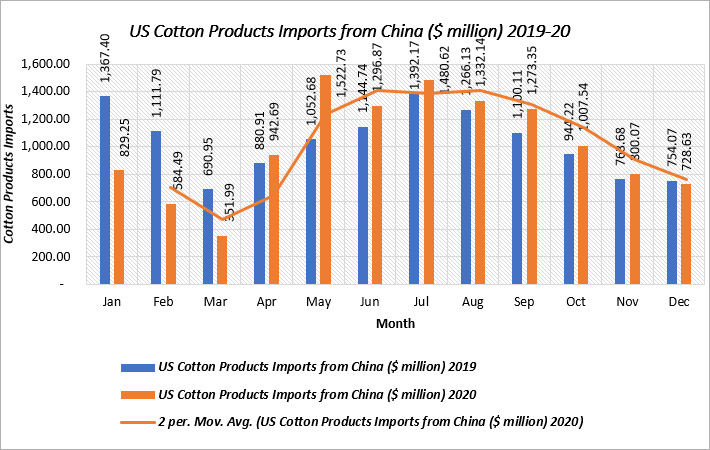 Pic: TexPro
According to Biden, China has detained approximately 1 million Uighur Muslims. US's allegations against China may increase the

prices of cotton

textiles and apparels in US as the major cotton supply done in the world is fulfilled by Xinjiang region. Further, US also announced that it may ban the imports of cotton products from the countries who purchase the cotton from this region.
According to the industry experts, if the above decision is implemented fully, then it might create a major disaster in cotton and other textiles and apparels supply chain all over the world.