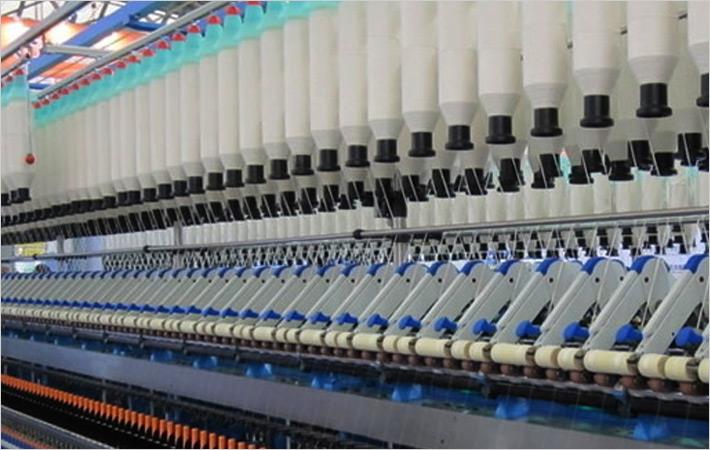 UCMTF, the French Textile Machinery Manufacturers Association, presented its French Textile Machinery Manufacturers' partnerships with customers at the recently held Techtextil expo in Germany. It helped identify the textile producers' needs to design innovative textile products and the necessary tests of both the machines and the textile new products.
N. Schlumberger, the world leader in spinning lines for processing long staple fibres, participated at the expo. Patrick Strehle, sales director of N. Schlumberger, presented several long-term partnerships with company customers. Following this development, Patrick Strehle presented a collaboration for processing Para-aramid fibres and carbon fibres (with a German Institute), using the FB20.
Elias Junker, an area sales manager of Laroche, a world leader in textile recycling and nonwoven machinery, presented how a recycling and nonwoven eco-friendly solution was tailor-made for NovaFibers (Grupo de Todos) in Guatemala. NovaFibers and Laroche worked together, clothes were sent to Laroche demo room in Cours, recycled into fibres to produce nonwovens which were sent to Guatemala.
Hubert Ttretsch, marketing manager from Superba, the world leader in saturated steam heat-setting machinery required for high quality carpet yarns, explained how a new yarn style was developed in collaboration with a leading Turkish carpet manufacturer.
A new textured yarn style, required by fashion trends, was aimed by this major Turkish producer. The demand was developing for textured (frieze) yarns, but the yarns produced with the existing machines showed too high frieze effect, too randomly curved. The collaborative project between Superba and their customer started in 2013. A prototype was developed with which the customer produced sample yarns and carpets which were tested both from a technical and a marketing points of view.
David Fauconnier, sales director of Dollfus & Muller, manufacturer of key original machinery spare parts supplies textile dryer belts and endless special felts to technical textile manufacturers, presented 3 key belts and felts developed in close partnerships with European textile machinery manufacturers. First, an innovative non-marking and non-sticking dryer belt specially developed for thermo-bonding ovens for the process of nonwovens. Second, a special endless palmer felt for ultra-sensitive fabrics with a felted soft surface which is non-sticking polyester fabrics. Third, a non-marking and non-sticking dryer belt for digital printed fabrics ideal for all ink types, including the reactive ones.
Pascal Denizart, the CEO of CETI, a disruptive textile innovation and applied research centre for future trends and needs, adapted to the environment, has announced that CETI and the German association IVGT, have signed a cooperation agreement.
Source: Fibre2fashion.