Smalls, with its line of 100 per cent sustainable, fully traceable Merino wool essentials, is unveiling new additions to its range for Xmas '19. Following launch of its first men's and women's collection to rave reviews, the additions comprise a new Ultimate Travel Kit, its first sock line in collaboration with Oeuf NYC and an Alpine White standout shade.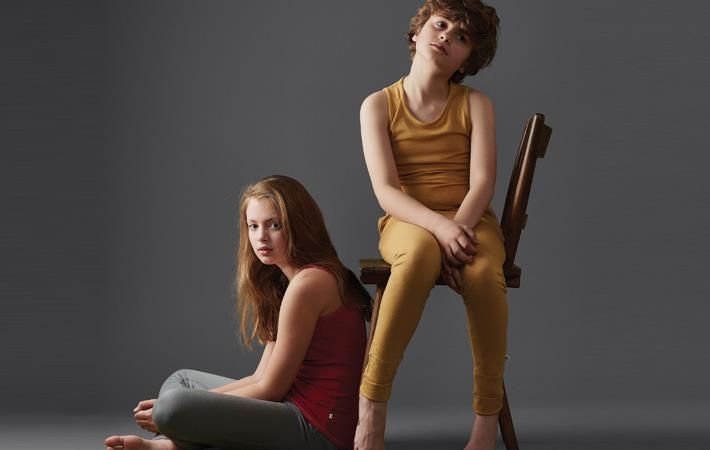 Pic: Smalls
Keeping one warm when it's cool, cool when it's hot, Smalls Merino Ultimate Travel Kit instantly upgrades long haul flights with its super comfortable next-to-skin layers. Lovingly crafted in fine-spun 100 per cent sustainable, fully traceable Merino wool, Smalls Ultimate Travel Survival Kit for men and women comprises of long sleeve or camisole top, 24/7 trousers and softest Merino socks.
Smalls' first sock line has been developed in collaboration with leading French hosier, Collegien. These softer than soft knee-high socks, like all Smalls' products, come in cruelty free Merino in French Navy, Misty Rose, Mustard and Grey Marl.
Smalls is also unveiling an exclusive collaboration with New York-based renowned baby and kids brand, Oeuf NYC. The limited-edition 'Under Pressure' OeufxSmalls range features an innovative print of planet earth highlighting the importance of sustainable fashion.
Launching for AW19/20, Smalls' new standout shade, Alpine White, in an innovative microspun 100 per cent Merino. In an ultrafine, Italian-spun Merino wool (at just 17.5 microns compared to a human hair at around 60 microns) has proven benefits for eczema-prone skin in children. This new gender-neutral white is available in long sleeve tee, vest top and camisole top in ages 2-14 years. Smalls' 100 per cent natural ZQ approved Merino is sourced from happy sheep living on fully traceable farms in New Zealand and Australia.
Smalls was established in 2014 by Catriona Pharo, a freelance stylist and art director, and Emma-Jane Adam (ex digital marketing), both New Zealand-born mothers-of-three, who fell in love with Merino babywear.
"Alongside building careers in the UK, we have built our families and now have three gorgeous kiddies each who are the inspiration for Smalls. As babies, our kiddies became addicted to the skin- loving miracle fibre that is superfine Merino. Wrapped up snug in Merino, they stayed warm in the cold British winters and cool in summer or indoors. The problem was that as our kiddies grew, the ranges did not...and so Smalls was born," said Adam.
Based in Brooklyn since 2002, Oeuf's mission is to bring modern design to high quality, sustainable and fun products for kids, in equitable partnership with artisans and suppliers around the world. Prioritising sustainable, organic materials and ethical production, Oeuf's furniture, clothing and décor collections are focused on the real needs of today's families. With designs as playful and unique as every child, Oeuf is a truly modern lifestyle brand.
Source:Fibre2Fashion News Desk (PC