Rieter has witnessed 11 per cent rise in its sales to CHF 1,075 million during fiscal 2018 against CHF 965.6 million in fiscal 2017. Rieter achieved increased sales due to organic growth in the Machines & Systems business. SSM Textile Machinery in the business group Components also supported this positive development. Its market share was around 30 per cent.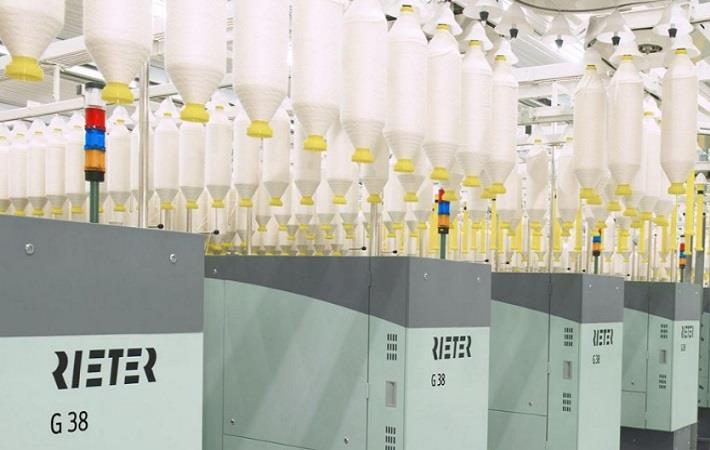 Pic: Rieter
"In the Asian countries (excluding China, India and Turkey), Rieter improved sales in the reporting year by 36 per cent to CHF 433.9 million, of which Uzbekistan made a significant contribution of CHF 144.1 million. In 2018, sales in China fell by 19 per cent to CHF 148.6 million. With the phasing out of the subsidy program in the western province of Xinjiang, the demand for machinery declined. Sales in India fell by 16 per cent to CHF 146.2 million. In Turkey, Rieter achieved sales of CHF 154.8 million (+55%) in a difficult market environment, thanks to the introduction of the new ring and compact-spinning machines. Sales in North and South America amounted to CHF 108.6 million (-5%). In the Europe region, Rieter increased sales by 3% to CHF 47.3 million. Sales in the Africa region were CHF 35.8 million (+29%)," Rieter said in a press release.
In 2018, the business group Machines & Systems grew its sales by 14 per cent to CHF 669.3 million. Machines & Systems posted an EBIT (before restructuring charges) of CHF -8.3 million. The decline in profitability was due in particular to the less favourable product mix compared to the previous year. Order intake fell by 30 per cent to CHF 468.3 million. Demand in the new machinery business was characterized by uncertainties in Asia and Turkey as well as the tense financing situation for emerging market customers.
The business group Components hiked sales by 14 per cent to CHF 262.3 million. SSM Textile Machinery made a significant contribution to this with sales of CHF 84.5 million. At CHF 32.5 million, Components generated a higher EBIT compared to the previous year. Order intake of CHF 260.1 million was 14 per cent up on the previous year, with SSM Textile Machinery also contributing significantly to this positive development.
The weak market environment also led to low demand in the first two months of 2019. Rieter therefore expects a significant decline in sales, EBIT and net profit for both the first half of the year and the 2019 financial year. Against this background, Rieter is working on the implementation of capacity adjustment and cost reduction measures. These measures include a reduction of the global workforce of around 5 per cent. (RR)
Source:Fibre2Fashion News Desk – India