Rieter, a supplier of systems for short-staple fibre spinning, has posted an order intake of ?378.3 million ($383.80) in H12019 against ?511.8 million in H12018, showing a decrease of 26 per cent from previous year period. Sales in first half of 2019 decreased by 19 per cent to ?416.1 million ($422.15) against ?515.3 million in first half of 2018.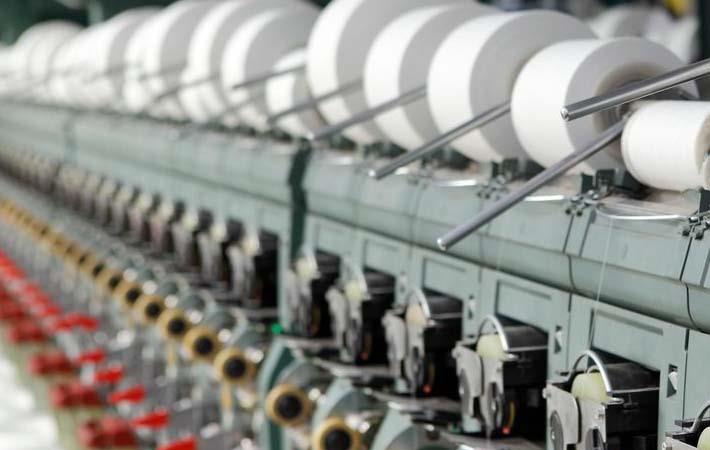 The main reason for the drop in order intake was low demand in the new machinery business (business group Machines & Systems), according to a press release by Rieter.
Order intake by the business group Machines & Systems fell by 34 per cent to ?196.2 million (first half year 2018: ?297.7 million). The reasons for the customers' reluctance to invest were, primarily, overcapacity in the spinning mills, the trade conflict between US and China, and political and economic uncertainties in other regions of importance to Rieter. In addition, some customers have been holding back on investment decisions and waiting for the innovations presented by the company at ITMA in Barcelona in June 2019. For the Machines & Systems business group, sales were ?220.8 million (first half year 2018: ?303.9 million), around 27 per cent below the previous year period. This reflected low demand for new machinery, which has prevailed since the fourth quarter of 2018.
The business group Components posted an order intake of ?115.8 million (first half year 2018: ?139.1 million), which was around 17 per cent down from previous year period. The decline was related to the business activities of SSM and Suessen, mainly as a consequence of the investment restraint in the market. At ?123.3 million, sales were 10 per cent down on the prior year level. Business for wear and tear parts for spinning mills, however, is running at a good level.
Order intake in the business group After Sales fell by 12 per cent year-on-year to ?66.3 million (first half year 2018: ?75.0 million). This was mainly attributable to lack of installation volume for new machinery. However, the spare parts business for spinning mills is at a good level. At ?72 million, sales were 3 per cent down on the previous year.
In the Asian countries (excluding China, India and Turkey), sales fell by 17 per cent to ?165.4 million. In Vietnam and Pakistan, by contrast, sales increased compared to previous year period. In China, sales declined by 12 per cent to ?72.6 million. In contrast, sales in India increased by 11 per cent to ?66.7 million. In Turkey, sales fell by 58 per cent to ?24.5 million in the first half of 2019. Sales in North and South America declined by 8 per cent to ?54.8 million. In the Europe region, sales amounted to ?23.1 million (-13 per cent) and in Africa to ?9.0 million (-68 per cent).
Since May 1, 2019, Rieter Group has two new group executive committee members: Kurt Ledermann is chief financial officer and Rico Randegger is head of the business group After Sales. (PC)
Source:Pic: Rieter