Neonyt, the global hub for fashion, sustainability and innovation, will gather green fashion labels in the German capital during January 14-16, 2020. Neonyt brings together decision-makers and stakeholders of the fashion and textile industry, remaining committed to interpreting sustainability not only as a fashion trend, but as a complete innovation process.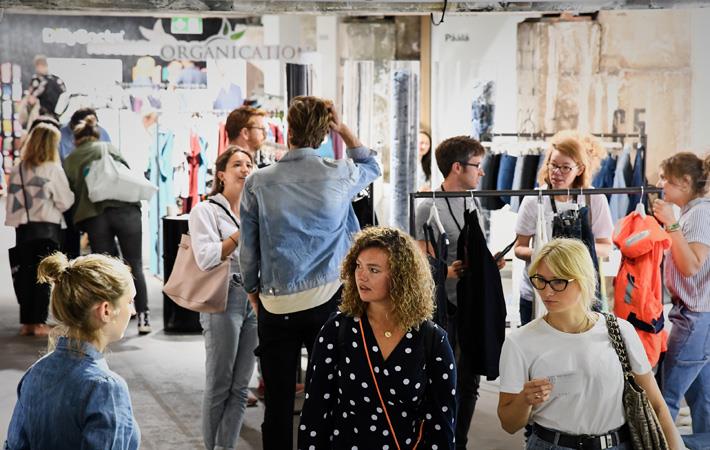 Around 170 international exhibitors are currently proving that product ranges in retail can be both sustainable and competitive. For retail buyers, Neonyt is the one-stop solution for scouting out cool, contemporary collections and future trends. Only exhibitors who are approved to be significantly more sustainable are eligible to participate. The registration criteria are reviewed by the Neonyt experts, and regularly updated to reflect new technical solutions and findings.


"Neonyt has been around for a decade now. During this time, our understanding of sustainability has continued to change. We have established a catalogue of criteria for exhibitors and built up a contemporary portfolio of exhibitors. The success and growth history of Neonyt, with its formats like the Fashionsustain conference, influencer format Prepeek and the Fashion Show, is showing that we know how to tackle the challenges of sustainable fashion in their entirety. Thanks to our hub concept with its individualised communication formats, we can appeal to the different communities and their various stakeholders in a very targeted way. Trust, clarity and also fun surrounding the topic of sustainability are just as important to us and our exhibitors as a contemporary aesthetic, collection statements and brand communication. The entire Neonyt team works with great personal enthusiasm. Two things are particularly close to our hearts: our future on this planet and how we can support the fashion industry to become a trendsetting authority with a net positive impact," says Max Gilgenmann, Neonyt's content director.


There will be panel discussions on fashion and "Air" – the theme for 2020 - at the multidisciplinary conference Fashionsustain. Allison Dring, co-founder of Made of Air, will deliver a keynote speech on how carbon dioxide can be used as a raw material. And the panel discussion "SDGs x Fashion – The UN's Fashion Industry Charter for Climate Action" will be shedding light on the global repercussions of climate change on the textile industry and vice versa. During the conference, Christopher Veit, managing director of the Veit Group, will be looking at things from the perspective of the mechanical engineering industry. He is an expert in innovative technologies such as ironing machines that filter harmful substances from the waste air.


From the perspective of a disruptive platform for the textile industry, Greg Stillman, from US start-up Natural Fiber Welding, will present scalable business cases for the production of fibres and materials. The topic of retail is once again a focus of Fashionsustain, which will be providing professional solution recommendations in a dialogue with relevant stakeholders from retail, design and politics.


"Successfully meeting sustainable development objectives largely depends on the actions and cooperation of all stakeholders. The fashion industry needs to open itself up and enter into an interdisciplinary dialogue. Neonyt and its exhibitors have been following this approach for a long time now. As a result of our credibility and an amazing community, we are the leading platform for sustainable fashion," says Thimo Schwenzfeier, show director of Neonyt.


Through the cooperation with internationally renowned non-profit organisation Textile Exchange as part of Fashionsustain and with the UN Office for Partnerships as part of the Conscious Fashion Campaign, Neonyt is showing how the fashion industry can successfully team up with globally relevant change-makers. Lucie Brigham, chief of office at the United Nations Office for Partnerships, will be attending Fashionsustain. She will be presenting the Sustainable Development Goals.


Leading, independent quality mark organisations, certification bodies and experts like the Global Organic Textile Standard (GOTS), the International Association of Natural Textiles (IVN) and the Oeko-Tex Community have also been part of the Neonyt family.
Source:Fibre2Fashion News Desk (SV)