Liva participated at the Delhi edition of Yarnex exhibition to facilitate its brand partners who showcased products made with Liva fabrics. At the show, Liva focused on knits and woven fabrics and stoles. The range was carefully crafted to meet requirement of western and ethnic womenswear. Liva is a new-age fabric from Aditya Birla Group.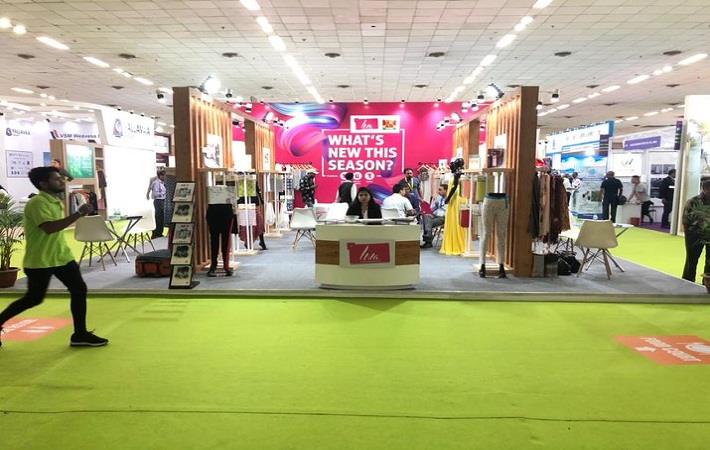 Pic: Aditya Birla Group
Buyers appreciated the collection exhibited by Mercury, Mukut Mani, RK Handlooms and Shree Sakthi Vinayagar at the Liva pavilion, according to a press release by Liva.
Unlike other fabrics that are boxy or synthetic, Liva is a soft, fluid fabric which falls and drapes well. The new-age, naturally sourced fibre made into fabric in pure or blended form, transforms not just the garment but also the person wearing it. It is comfortable, soft, natural, and eco-friendly.
Birla Cellulose represents the pulp and fibre business of Aditya Birla Group, is India's pioneer in Viscose StapleFiber (VSF). Birla cellulose fibres are of 100 per cent natural origin, highly absorbent, have an especially good feel, and are completely biodegradable. As an extremely versatile and easily blendable fiber, VSF is widely used in apparels, home textiles, dress material, knitted wear and nonwoven applications. Birla Cellulose commands a major world market share in the man-made cellulose fibre domain. (PC)
Source:Fibre2Fashion News Desk – India