Asia's leading fashion event Centrestage organised by Hong Kong Trade Development Council (HKTDC), concluded recently with the 2019 Hong Kong Young Fashion Designers' Contest (YDC). This year's YDC saw a total of 3 promising local designers awarded out of a pool of 16. HKTDC organises YDC with an objective of nurturing and promoting young fashion talents.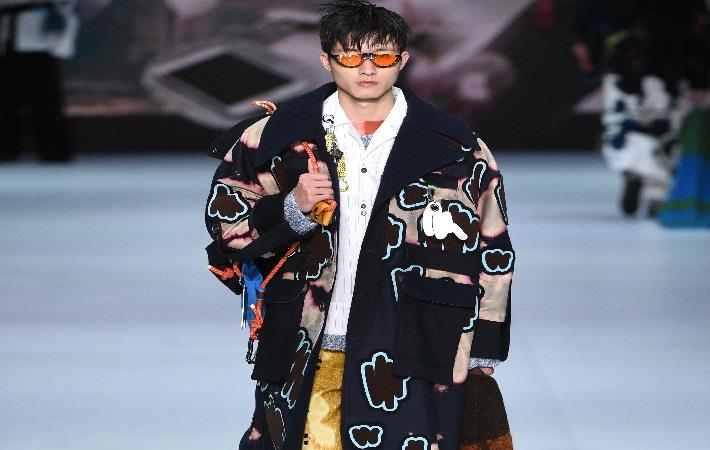 Pic: Centrestage
Champion Wilson Yip received a cash award of HK$35,000 together with a one-month internship working in the studio of respected Japanese fashion designer Mihara Yasuhiro, sponsored by Sun Hing Knitting Factory Ltd.
Yip's 'Forgetful Still', a whimsical collection inspired by the aesthetic of absentmindedness, received the first prize. Yip also took the Best Footwear Design award for which he received a cash prize of HK$10,000 and an opportunity to collaborate with It apparels to develop an accessory collection to be sold at selected shops under the It group. "I put all of myself into this work and I am glad to be able to share it with tonight's guests," Yip said.
First Runner-up Louis Chow won a cash prize of HK$25,000 and a study trip overseas sponsored by Mini HK for his collection 'Already But Not Yet'. "In the design of this collection I strove for newness, and to effectively combine usability and originality," said Chow.
Also receiving two awards was Enzo Chan as a Second Runner-up and New Talent Award. Chan won a cash prize of HK$20,000 and a trip to visit Tomorrow Showroom in London offered by Fashionally. He also received a cash prize of HK$10,000 and a mentorship offered by Joyce Boutique to develop a capsule collection to be sold at one of its outlets. "The YDC is such a prestigious award and I am thrilled at receiving two prizes. I spent an entire year preparing for this and it's completely beyond my expectations to receive these awards," said Chan.
The judging panel for this year's YDC was made up of an impressive roster of fashion experts and media pundits. Chief judge was Lawrence Leung, chairman of the HKTDC garment advisory committee, while Mihara Yasuhiro, famous Japanese fashion designer and owner of his own eponymous label, was VIP judge. The other seats on the panel were taken by Michael Mok, general merchandising manager/head of merchandising at Joyce; Jonathan Lee, senior area manager (Asia) of Tomorrow Ltd; Peter Wong, editorial director of Vogue Hong Kong; styling and art director Declan Chan; and Virginia Chan, head of footwear at It apparels Ltd.
The judges assessed the young designers' works based on creativity, originality, market potential, craftsmanship, use of fabrics and overall aesthetics, and offered expert feedback to each of the participants. VIP judge Yasuhiro had particular praise for the winning piece, saying that Champion Yip "managed to paint fashion over the backdrop of everyday life, using elements of daily wear and injecting them with novelty and creativity."
Fourteen previous YDC designer brands: 112 mountainyam, Arto, Charlotte Ng Studio, Demo, Fake Fan, FromClothingOf, Harrison Wong, From Another Planet, Kevin Ho, Lapeewee, Necro Poon, SFZ & Son, Yeung Chin and YMDH returned to the YDC stage to present a special Mini x YDC fashion show. The New Mini Clubman made its first appearance in Hong Kong at this spectacular event to showcase the elegance and creativity shared between the car and the fashion designs. In addition, from September 13 to October 8. Mini will run the Mini x YDC Anniversary Collection exhibition at the Mini Tsuen Wan showroom and the YDC 2019 Winning Collection Exhibition at the Mini Wan Chai showroom to enable the public to take a closer look at the skills of the YDC designers. (PC)
Source:Fibre2Fashion News Desk – India