Hermès International SA, a French high fashion luxury goods manufacturer, posted 12.4 per cent revenue growth to €6.8 billion in fiscal 2019 ended on December 31, 2019 compared to €5.9 billion in previous fiscal. The recurring operating income rose 13 per cent to €2,339 million. Net profit jumped 22.2 per cent to €1,528 million over the year.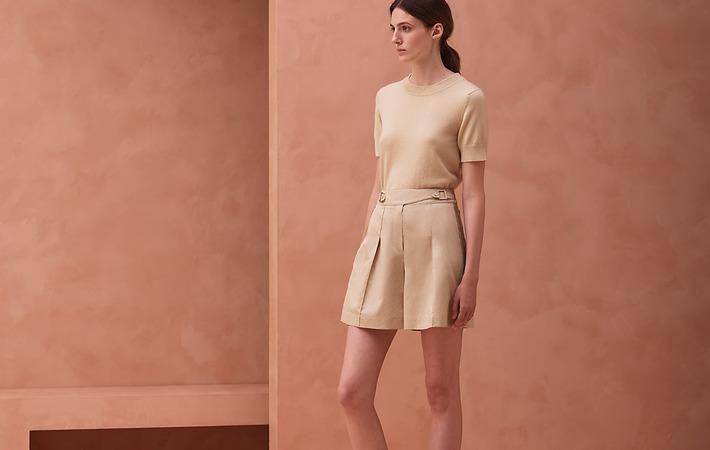 The company reported that it continued to improve the quality of its distribution network, with both store openings, renovation and extension completed on almost twenty stores.
"Hermès achieved outstanding performances this year, based on a balanced growth in all the business lines and in all the geographical areas. This sound momentum is supported by our craftsmanship model, the integration of the distribution network and ample creativity," Axel Dumas, executive chairman of Hermès, said in a press release.
Asia excluding Japan pursued its strong growth (€642.7 million) in Greater China, despite the impact of events in Hong Kong in the last quarter, and in South Asian countries, as company reported. The stores in Qingdao in China and Hyundai in Korea were extended and reopened in December, after the Xiamen store in China and Phuket Floresta store in Thailand openings earlier in the year.
Hermès continued to successfully develop its digital platform, rolled out in Singapore and Malaysia in October.
Japan's revenue increased 8.2 per cent to €864 million, with the year-end impacted by anticipated purchases due to the VAT increase in October. The new platform hermes.jp was launched in June.
America revenue jumped 12 per cent confirming its momentum throughout the area. After the recent store openings in New York's Meatpacking district and in Waikiki in Honolulu, the San Francisco store was extended and reopened in November, confirming dynamic growth both in the United States and in the other countries in the area, company reported.
Europe excluding France achieved a sound performance increased by 8 per cent to €1,201.9 million, reportedly in particular by the United Kingdom and Italy. In November, Hermès opened its first store in Warsaw, Poland, a new country for the Group.
Leather goods and saddlery segment's revenue grew 11 per cent to €3.4 billion benefited from sustained demand, both for the re-invented classics and other models such as the Mosaïque, 24/24 or Twins bags.
The Ready-to-Wear and Accessories division revenue increased 17 per cent to €1.5 billion and confirmed its strong momentum, due to the success of the men's and women's ready-to-wear collections, and fashion accessories, particularly shoes, Hermès reported.
The Silk and Textiles business line registered 7.5 per cent growth to €592.5 million, with collections that combine diversity of materials with strong creativity, both by their design, their new formats, the fabrics and methods used.
Source:Fibre2Fashion News Desk (JL)