The H&M Group, a Swedish multinational clothing-retail company, has reported 16 per cent sales decline to SEK 50,870 million (Swedish krona) in its third quarter (Q3) fiscal 2020 ended on August 31, compared to the sales of SEK 62,572 million in the same period previous year. Profit for the period fell to SEK 1,821 million (Q3 FY19: SEK 3,859 million).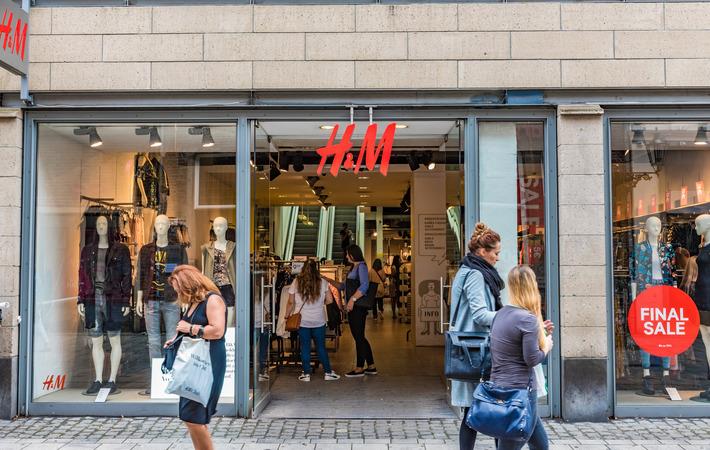 Pic: Shutterstock
"Through much-appreciated collections and rapid, decisive actions, we returned to profit already in the third quarter. Our employees have made amazing efforts to achieve our fast recovery. Although the challenges are far from over, we believe that the worst is behind us and we are well placed to come out of the crisis stronger," Helena Helmersson, CEO at H&M Group, said in a press release. "Demand for good value, sustainable products is expected to grow in the wake of the pandemic and our customer offering is well positioned for this. We are now accelerating our transformation work so that we continue to add value for our customers."
Gross profit for Q3 FY20 fell SEK 24,851 million (SEK 31,815 million). Company's operating profit came down to SEK 2,700 (SEK 5,029 million).
"More and more customers started shopping online during the pandemic, and they are making it clear that they value a convenient and inspiring experience in which stores and online interact and strengthen each other. We are increasing digital investments, accelerating store consolidation and making the channels further integrated," Helmersson said.
Sales in Germany fell 10 per cent to SEK 8,033 million (SEK 8,955 million). In US, sales were down 34 per cent to SEK 5,197 million (SEK 8,232 million).While sales in UK dropped 20 per cent to SEK 3,051 million (SEK 3,863 million).
Source:Fibre2Fashion News Desk (JL)