The

H&M Group,

a Swedish multinational clothing-retail company, reported 50 per cent sales decline to SEK 28,664 million in second quarter (Q2) FY20 ended of May 31, 2020 compared to sales of SEK 57,474 million in same period prior year. However, online sales increased 36 per cent during Q2 FY20. Company incurred a loss of SEK 4,991 million in the quarter.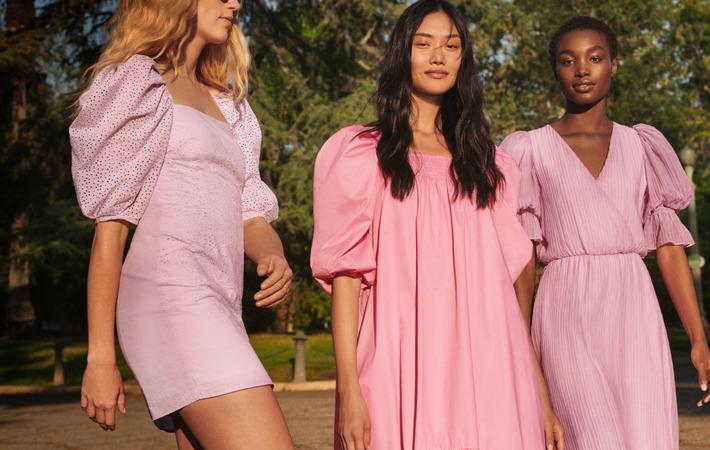 Pic: H&M
"At most around 80 per cent of our stores were closed in the second quarter and in those markets where stores were open, demand was significantly subdued," Helena Helmersson, CEO at H&M, said in a press release.
Although we took rapid and decisive action which reduced our costs considerably, it was impossible to compensate for the 50 per cent drop in revenue and, as we had previously communicated, the quarter was loss-making."
Gross profit for the quarter were SEK 13,284 million (Q2 FY19: SEK 31,825 million). H&M reported an operating loss of SEK 6,188 million during the reported period compared to operating profit of SEK 5,935 million in Q2 FY19.
Sales in top market of H&M were down: Germany declined 40 per cent to SEK 5,187 million (SEK 8,703 million), US fell 68 per cent to SEK 2,341 million (SEK 7,336 million), China's sales decreased 28 per cent to SEK 2,259 million (SEK 3,119 million), UK sales dropped 53 per cent to SEK 1,749 million (SEK 3,747 million) and sales in Sweden came down 30 per cent to SEK 1,625 million (SEK 2,314 million).
Group has further reported that the sales in the period June 1–24, 2020 has decreased 25 per cent. Currently 350 stores, representing 7 per cent of the total number of stores, are still closed. A large number of stores still have local restrictions and limited opening hours. Group's total 48 of the its 51 online markets are open.
"It is clear that the rapid changes in customer behaviour caused by the pandemic will further speed up the digitalisation of fashion retail. To meet this, we are continuing to adapt the organisation and improve our ways of working, which will make us more flexible, fast and efficient," Helmersson said.
We are accelerating our digital development, optimising the store portfolio and further integrating the channels. Our leading sustainability work will also contribute to strengthening our position and ensure the long-term positive development of the H&M group."
Source:Fibre2Fashion News Desk (JL)