Gap Inc, a US-based specialty apparel company, has reported its financial results for the third quarter (Q3) of fiscal 2020, ending on October 31. Sales during the quarter remained flat at $3.99 billion compared to the sales from same period last fiscal. The company's a net income for Q3 FY20 slipped to $95 million (Q3 FY19: $140 million).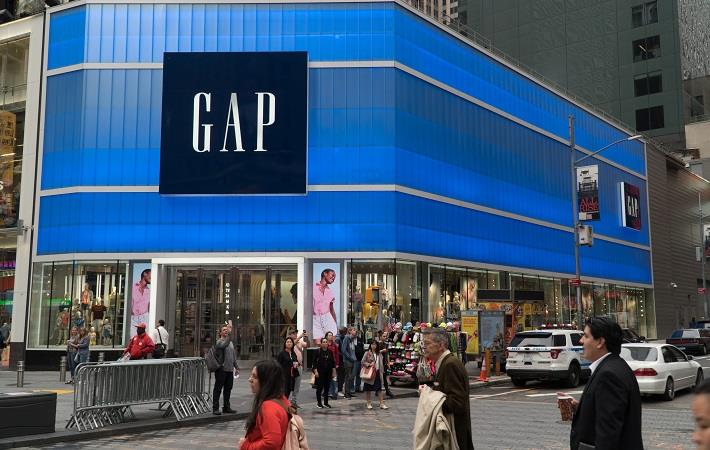 Pic: Shutterstock
"Our third quarter results reflect our Power Plan 2023 in action — specifically the strength of our online business, which comprised 40 per cent of sales, and our commitment to meeting the shopping preferences of our customers through our leading omni platform," Sonia Syngal, chief executive officer at Gap Inc, said in a press release.
Gross profit during Q3 FY20 increased to $1.62 billion ($1.55 billion). However, operating income declined to $175 million ($221 million).
Sales of company's Old Navy Global brand jumped 15 per cent to $2.24 billion ($1.94 billion). Gap Global sales dipped 14 per cent to $993 million ($1.15 billion). Banana Republic Global sales plunged 34 per cent to $386 million ($618 million). Athleta brand sales for Q3 FY20 grew 35 per cent.
During the reported quarter, sales in the US market grew to $3.33 billion ($3.26 billion) and sales in Canada increased to $321 million ($304 million). Whereas, sales in Europe $118 million ($131 million), and Asia $188 million ($250 million) declined during Q3.
"With our teams focused on sales growth and returning to profitability, we've made investments in demand generation that are driving engagement, particularly in this dislocated market as customers are looking to trusted brands to provide easy and safe shopping options," Syngal said.
Source:Fibre2Fashion News Desk (JL)