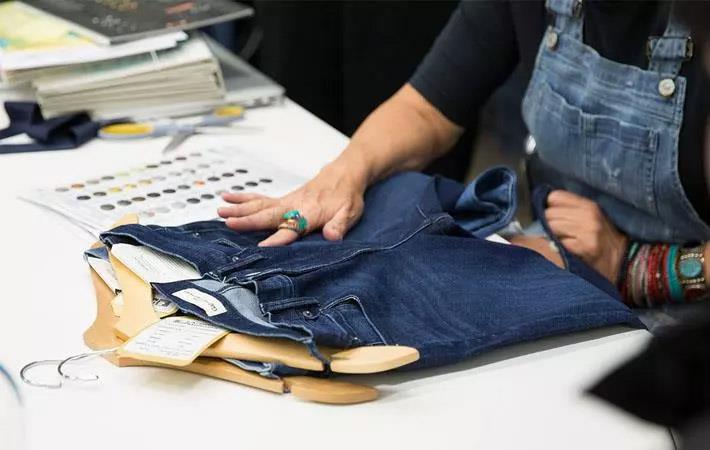 Courtesy: GAP

Gap has become part of Open to All, a public education campaign focused on the longstanding principles that affirm when a business opens its doors to the public, it should be open to everyone on the same terms. Gap has also urged other business leaders across the nation to join the campaign and declare they are Open to All and oppose discrimination.
There are over 2,300 Gap, Banana Republic, Old Navy, Athleta, and Intermix stores in the country, spanning all 50 states.
Gap joins Yelp, Levi Strauss, Lyft, as well as more than 1,500 small businesses and 200 nonprofits, in partnering with Open to All. To welcome all customers, Gap stores will also feature the Open to All window cling in select stores across America.
"Since our founding nearly 50 years ago, our company values have led the way we run our business. Together, our brands celebrate equality for all in our workplaces and communities globally. Not only does this foster inclusivity, creativity and contribute to a more just world, it also helps us be more competitive in the marketplace and better serve our customers. We're proud to join the Open to All coalition and stand with other businesses to welcome all customers to our brands," said Art Peck, president and chief executive officer at Gap.
Gap will also post Open to All signs at its headquarter buildings in San Francisco, New York and Albuquerque, as well as at its distribution centres in California, Ohio, Tennessee and New York. The company has approximately 135,000 employees around the world.
"Gap has demonstrated a deep commitment to diversity, inclusion, and equality," said Calla Rongerude, campaign manager of Open to All. "In a time when many people of colour, LGBT people, people of minority faiths, and many others still can't be sure they won't be discriminated against when they seek goods or services, it is more important than ever for businesses to affirm inclusive values. Their stores are found in most communities across the country and we're thrilled to work with Gap, as a leader on this campaign."
A new poll released earlier this week shows that most Americans support businesses like Gap that are Open to All. The Harris Poll, conducted in conjunction with Out & Equal Workplace Advocates, finds that 75 per cent of Americans believe when a business opens their door to the public, they should be open to all and serve everyone on the same terms. The poll also found that a vast majority of Americans agree that businesses should not be allowed to deny services to people based on their race, ethnicity, or national origin (87 per cent), sex (87 per cent), sexual orientation (81 per cent), gender identity (80 per cent), religion (85 per cent), or disability (88 per cent).
Last month, Gap was ranked as one of the world's most diverse and inclusive companies for the second consecutive year in the annual Thomson Reuters Global Diversity and Inclusion Index, which scores companies using environmental, social, and governance metrics. Earlier this year, Gap was named as the only US retailer to make the 2018 Bloomberg Gender-Equality Index and was the first Fortune 500 company to independently validate it pays women and men equally for the same work.
Open to All is one of the most significant public education efforts that unites and galvanises national leaders in business, civic engagement, and the non-profit sector to take a stand for shared American values of fairness and equality.
In addition to the over 1,500 business members, Open to All includes more than 200 nonprofit members spanning civil rights and racial justice organisations; lesbian, gay, bisexual, transgender (LGBT) equality organisations; health and disability organisations; and faith organisations. Open to All was originally launched in November 2017. (SV)

Source:Fibre2Fashion News Desk – India