The Dixie Group, a marketer and manufacturer of carpet and rugs, reported net sales of $100.394 million in Q2 2019 ending June 29, 2019, down 5.7 per cent from $106.438 million in Q2 of 2018. For the second quarter of 2019, the company reported a loss of $1.216 million or $0.07 per diluted share, compared to $1.815 million or $0.12 per diluted share in 2018.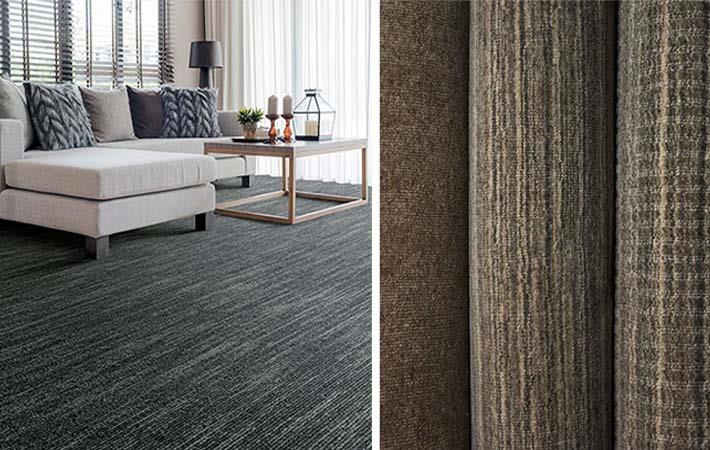 Pic: Dixie Group
The gross profit for the second quarter of 2019 was 23.4 per cent of net sales as compared to a gross profit of 23 per cent in the second quarter of 2018, said Dixie Group in a press release. Included in its cost of sales for the period was $202 thousand in inventory write downs related to restructuring. The company is still running high backlogs in its commercial business as it overcomes the effects of moving its commercial tufting operations from the west coast to its Atmore, Alabama facility. Dixie anticipates those to be back to normal later this summer.
"We began our Profit Improvement Plan in late 2017. This plan included a review of all of our business processes though the primary focus was on the restructuring of our commercial business. Subsequent to our starting this plan, Invista made the decision to exit the production of most piece dyeable yarns for the commercial market. This decision, therefore, caused us to expand the commercial restructuring to be a complete integration of all aspects of the business. As a result of this action, we have completed the combination of our Atlas and Masland business into one commercial business, now known as Atlas | Masland Contract. In order to accomplish the cost reductions and combine our commercial business, we have expensed over $17 million of restructuring related charges to date which have been reflected in our statements of operations since 2017. As mentioned above, without these costs in the second quarter, the company was profitable. Costs related to the plan are nearly complete and will be at a much lower level in the future. We look forward to completing the Profit Improvement Plan in the second half of 2019," said Daniel K Frierson, chairman and chief executive officer of Dixie Group.
"Our residential sales were down 2.6 per cent for second quarter of 2019. Residential soft surface products were down 4.1 per cent while we estimate our segment of the soft surface market was down high single digits. Residential hard surface sales were up 48 per cent while we estimate the industry was up low double digits, added Frierson.
Our strongest residential sales growth was in hard surfaces where we continued gaining traction in the luxury vinyl flooring and engineered wood flooring segments. Our new Trucor SPC programme has begun to gain traction in the market. We will be expanding our Fabrica wood programme during the second half of 2019. Our EnVision 6,6 nylon programme continues growing nicely. In the third quarter of 2019, we will continue to expand our placement of this programme in the specialty retail channel. Our EnVision 6,6 nylon products are well styled, and feature type 6,6 nylon for durability, stain, and soil resistance which stands up to the most demanding applications."
"In April 2019, we launched Masland California Classics. This collection of 16 styles is finished and distributed out of our Santa Ana, California facility. In our Dixie Home line, we are expanding the Pacific Living Quick ship programme, growing our footprint from 10 to 19 styles with new retail displays and updated colours. Our Masland and Dixie Home customers in the western US will benefit from these programme expansions.
Our commercial business in the second quarter was down 13.7 per cent while the industry we believe was up the in the low single digits. Our commercial team has a number of new offerings for 2019 with particular emphasis on new modular carpet tile offerings. Our new Sustaina modular carpet tile backing system, a PVC and polyurethane free backing system was created for the specifier who desires both the most sustainable construction and performance in high relative humidity environments, thus allowing quicker installation on new concrete surfaces. The Crafted Collection will launch in the third quarter of 2019 using this new backing system. Further, Crafted will have over 80 per cent recycled content with 100 per cent recycled content in the face fibre," Frierson concluded. (PC)
Source:Fibre2Fashion News Desk – India