CGTrader and apparel manufacturing firm, IKAR, are set to transform traditional fashion visualisation using 2D images and paper catalogues into immersive 3D and AR customer experiences for its intimate apparel and activewear lines. CGTrader and Magic Leap, a spatial computing platform, will explore interactive spatial 3D applications for garments consumers.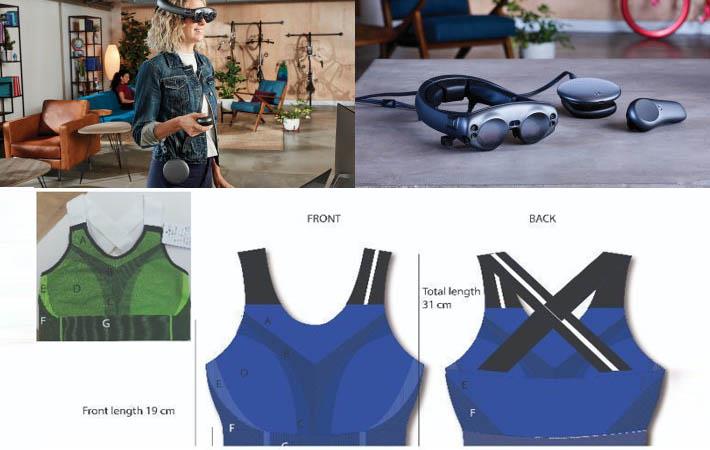 CGTrader will provide photorealistic 3D models to IKAR via the new all-inclusive, scalable CGTrader ARsenal augmented reality solution. IKAR designs and manufactures seamless garments that can be found in retail stores such as American Eagle, Target, Ross, and Nordstrom. Moving from a flat 2D presentation to 3D and AR experiences for its fashion industry customers provides numerous advantages. It allows IKAR to depict seamless apparel on 3D fashion models without incurring the cost or time of traditional photo-shoots. It will also help them to present complete digital 3D fashion collections, including all designs, colours, styles, and combinations, without having to invest in physically producing individual garment samples. Bringing the digital world seamlessly into the physical also will allow IKAR to create immersive, engaging, and sales-inducing customer experiences – including virtual fashion shows – in any environment, such as trade shows, sales meetings, in-store, and online, according to a press release by CGTrader.


To achieve this, IKAR will use CGTrader's recently-launched AR solution, CGTrader ARsenal, which provides a breakthrough in the way retailers plan, implement and finance 3D product visualisation. As the first complete, easy-to-deploy AR solution for this industry, CGTrader ARsenal includes all the capabilities and services required to quickly and efficiently integrate AR for online stores, enabling shoppers to experience products in an immersive, interactive environment.


Looking forward, CGTrader is working with Magic Leap to explore how its advanced spatial computing technology can offer IKAR the opportunity to develop end-of-aisle and other advanced immersive customer experiences. Both companies will continue to explore how this application can be extended to at-home shoppers and take interaction with AR models to the next level. With Magic Leap Lightwear devices, consumers would have the ability to visualise 3D fashion models wearing garment collections at-home and be able to interact with the model by changing the desired colour, shape, or style of the garment via AR menu choices.


"For us, CGTrader ARsenal provides an immediate solution for a more elevated mean to present our products, while eliminating the need to invest in expensive 3D software, internal training, project management, other internal resources or upfront investments for 3D implementation. We can cost-effectively outsource the 3D modelling and 3D viewing processes so we can focus on what we do best. This is transforming our whole approach to the way we think about pre-sales and fashion product presentations," Roi Ballin, business development manager at IKAR said. (GK)
Source:Fibre2Fashion News Desk – India