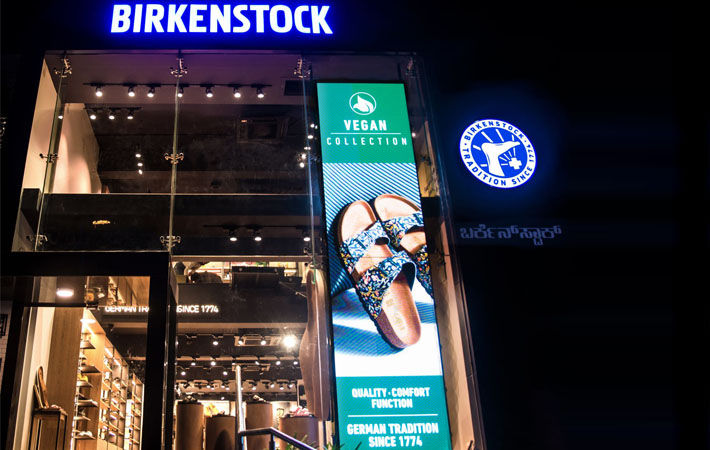 Pic: Birkenstock
Brand: Birkenstock
Location: Indiranagar
Area: 170 sq mt, over two floors
Product profile: This new store by Birkenstock unveils the brand's largest orthopaedic display 'footbed' in Asia. Apart from timeless classics such as Arizona, Gizeh and Madrid, the product range in sustainable core materials such as cork, natural latex, milk and jute, and in trendy colours and styles caters to women, men, and children.
Store design: A highlight at the store is the brand's largest orthopedic display 'footbed' in Asia. It is the legendary footbed which is the core of every design from the brand. Each element of the footbed promises proper foot wellbeing and all day comfort. The mega footbed was made especially in Germany and is a record 3 meters in height and made up of the original footbed materials.
About the company: Manufactured in Germany, Birkenstock is a global lifestyle brand with a heritage in iconic footwear, rooted in the creation of the Birkenstock footbed. By the early 1970s, Birkenstock had become a global player, and today retails in more than 100 countries.
Source:Fibre2Fashion News Desk (JL)