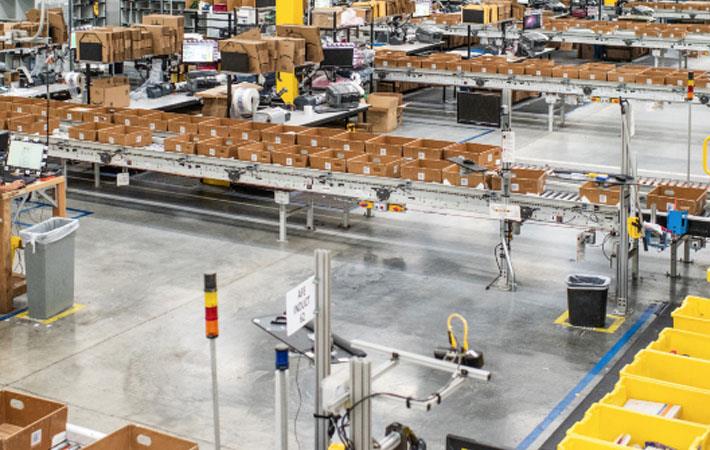 Courtesy: Amazon
Amazon is to set up its first Mississippi fulfillment centre in Marshall County. The facility will create 850 jobs. Employees at the 554,000-square-foot facility will pick, pack and ship household consumer goods such as lawn and garden products, and toiletries. Customer reviews and 1-Click shopping are some of the products and services pioneered by Amazon.
"We are excited to bring our first fulfillment centre to Mississippi, creating 850 full-time jobs with a $15minimum hourly wage," said John Felton, Amazon's vice president of Global Customer Fulfillment. "We appreciate the state and local elected leaders who have supported Amazon's entrance into Mississippi and we look forward to providing great job opportunities and an exceptional customer experience."
Amazon employees at the 554,000-square-foot fulfillment centre will pick, pack and ship items such as lawn and garden products, toiletries, and other household consumer goods.
"I am proud to welcome Amazon as the newest member of the Mississippi business community. Amazon's presence demonstrates to industry leaders around the globe that Mississippi has what it takes for companies like Amazon to remain competitive and efficiently reach their consumers from our attractive location in the Southeast US," Governor Phil Bryant said.
"Mississippi's teamwork at the federal, state and local levels, Marshall County's proximity to a distribution hub and the region's skilled workforce were instrumental in Amazon's decision to locate its new fulfillment centre in our state," said Mississippi Development Authority's executive director Glenn McCullough. "The Mississippi Development Authority, in conjunction with Marshall County, Marshall County Industrial Development Authority and Tennessee Valley Authority, is proud to support Amazon as the company creates 850 career opportunities for the people of North Mississippi." (SV)

Source:Fibre2Fashion News Desk – India