Driving a record fourth quarter and fiscal 2018, American Eagle Outfitters (AEO), a leading global specialty retailer, has reached $4 billion in annual revenue with increased operating profit. During the fourth quarter, the total revenue increased $15 million, or 1 per cent to $1.24 billion compared to $1.23 billion in the same quarter last year.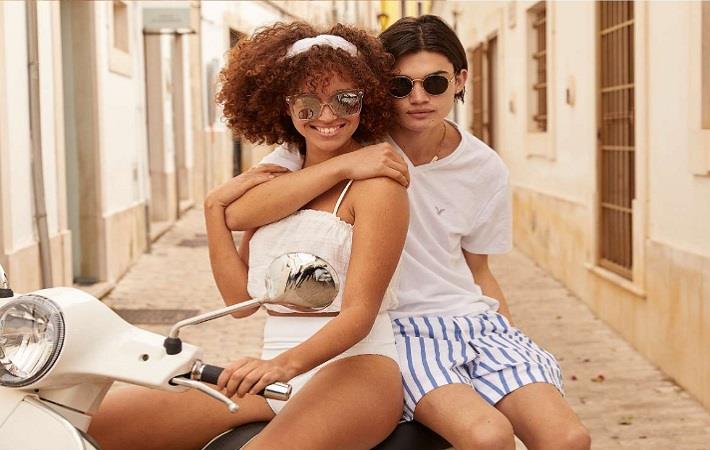 Pic: American Eagle Outfitters
Consolidated comparable sales during the reported quarter increased 6 per cent over the comparable period ending February 3, 2018, following an 8 per cent increase last year. This has marked the 16th consecutive quarter of positive comparable sales. By brand, American Eagle's comparable sales rose 3 per cent, building on a 5 per cent rise last year. Aerie's comparable sales improved 23 per cent, following a 34 per cent growth last year, marking the 17th consecutive quarter of double-digit comp growth.
In the fourth quarter of fiscal 2018, gross profit increased $5 million or 1 per cent to $431 million from gross profit of $425 million last year. The gross margin rate was flat at a rate of 34.6 per cent. Lower markdowns were offset by higher distribution and compensation expense.
For fiscal 2018, gross profit increased $117 million, or 8 per cent to $1.5 billion. The gross margin rate increased 80 basis points to 36.9 per cent of revenue compared to 36.1 per cent last year. An improved markdown rate and rent leverage were partially offset by increased delivery costs due to a strong digital business and higher compensation.
"American Eagle and Aerie continued to deliver consistent performance by combining product innovation and great merchandise with an improved customer experience across channels. As we head into 2019, we will continue to leverage the strength of our brands, selling channels and the team's commitment to continually raising the bar for our customers. I'm extremely proud of our results over the past several years. The strength of our balance sheet and free cash flow enables us to make important investments in our business to fuel market share gains, future growth and returns to our shareholders," Jay Schottenstein, AEO's chairman and chief executive officer.
Based on an anticipated comparable sales increase in the low single digits, the company expects EPS for the first quarter of 2019 to be approximately $0.19 to $0.21. This guidance excludes potential asset impairment and restructuring charges. (RR)
Source:Fibre2Fashion News Desk – India
Keywords: American Eagle , annual revenue