Courtesy: PR Newswire/Vuori Clothing
Southern California-inspired activewear brand Vuori Clothing has appointed Sarah Carlson as its vice president of Women's Product Design. The role, created for Carlson, is effective immediately and puts her in charge for all design aspects of Vuori's growing women's category. A design veteran, Carlson brings nearly three decades of experience to Vuori.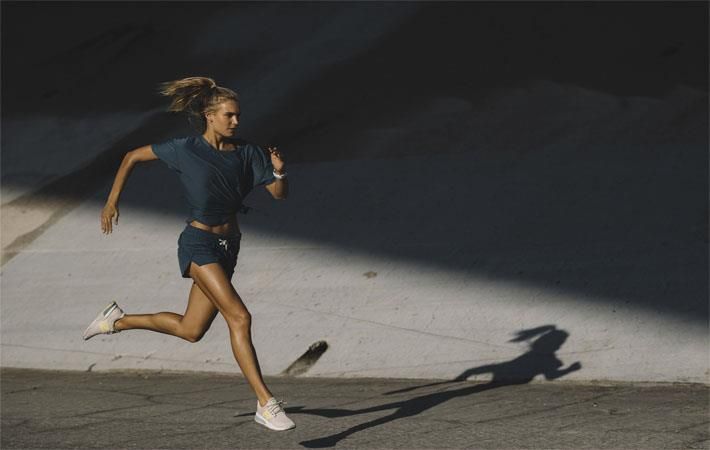 A design veteran, Carlson brings nearly three decades of experience to Vuori. Most recently, she was vice president of Design and Product Innovation at Athleta, leading a team of some 30 designers and directing seasonal vision, colour palette, print, and product development across all categories. Carlson's other responsibilities at Athleta included product conceptualisation and operations (for highly-praised launches such as the Empower Bra, Sculptek, Powervita, and NeoShell); supervision of product sustainability efforts; and partnerships. She launched the Athleta Academy, a training programme that develops fresh talent into performance designers, in 2017.
Carlson's career also includes senior director of Global Design roles at Gap and Banana Republic, as well as senior designer positions at Tommy Hilfiger, New York & Company, Liz Claiborne, Levi Strauss and Harve Benard. In July 2018, Carlson founded Sarah Carlson, her eponymous design group, which was devoted to transforming design and product development into more environmentally streamlined and sustainable practices.
"I have always been passionate about designing apparel that supports women to lead active, healthy, and vibrant lifestyles," said Carlson of her career. "With its refreshed perspective on performance apparel, Vuori undoubtedly shares those passions with me as they continually break the boundaries of traditional activewear. I am thrilled to join the Vuori family, and consequently their meaningful mission of encouraging women to live full, dynamic lives."
After successfully launching as a men's collection in 2015, Vouri immediately received requests from women who wanted Vuori's fresh approach to activewear for themselves. The brand began testing women's pieces shortly after, and this Spring will launch an expanded collection— its largest commitment to the women's market to date.
"Our entire team has put so much time, ideation and soul into our women's line, and we could not be more pleased to officially welcome Sarah to our ever growing family," said Vuori founder and CEO Joe Kudla. "Her decorated background and track record of success speak for themselves. Perhaps most importantly, Sarah's passion for innovation, sustainability and the creative process are well aligned with the values that we cherish and have built this business around. We welcome Sarah with great enthusiasm as she plays a key role in growing our women's business."
Carlson's hire is Vuori's most recent growth indicator, following last summer's brick-and-mortar store openings in Manhattan Beach and San Francisco. Later this year, Vuori will cut the ribbon to yet another store in Del Mar, California. (SV)

Source:Fibre2Fashion News Desk – India

Keywords: Vuori Clothing , Vice President