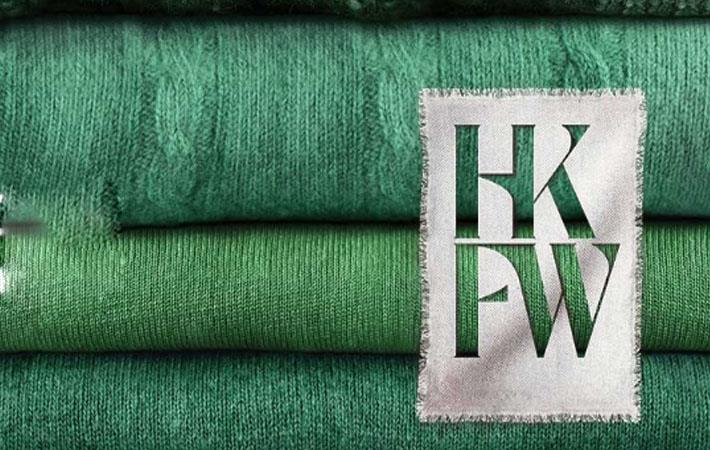 Courtesy: Hong Kong Fashion Week
The Hong Kong Fashion Week for Fall/Winter is all set to open on January 14. The four-day fair is expected to host some 1,400 exhibitors from world over. The fair has designated themed zones for different industry sectors, from garments, designer labels and upstream products, such as fabric and clothing accessories, to trade services and new technology.
This is the 50th edition of the fair which is organised by the Hong Kong Trade Development Council (HKTDC). In 2018, about 14,000 buyers from 76 countries and regions visited the fair, the largest of its kind in Asia, reinforcing Hong Kong's position as the unrivalled sourcing hub for global fashion traders and retailers.
The Corporate Fashion and Uniforms zone returns this year after making its debut in 2018. A Hong Kong Designer Uniform Display will showcase uniform collections from some of Hong Kong's top designers including Allan Chiu, Barney Cheng, Kurt Ho and Nelson Leung, Lulu Cheung and Mountain Yam. The World of Fashion Accessories also returns by popular demand, bringing together fashion items ranging from shoes and bags to fashion jewellery, scarves and shawls, all under one roof.
New this year, the Federation of Hong Kong Footwear will showcase its latest shoe designs with a fashion parade. Special product zones such as Fashionable Sportswear, Thermal Clothing, Bridal and Evening Wear and Intimate Wear and Swimwear are set to feature the latest designs. Incorporating designs from over 60 international designers, the International Fashion Designers' Showcase presents masterpieces from around the globe at one glance.
Six Hong Kong fashion designer labels will present "Fashionally Collection #13" and three "Fashionally Presentation" sessions at Fashion Week. The three designers displaying their latest collections at Fashionally Collection #13 are: Yeung Chin (brand name: Yeung Chin), Jane Ng (brand name: phenotypsetter) and Alee Lee (brand name: Alee Lee). The Fashionally Presentation will showcase the design concepts and Fall/Winter 2019 works of local fashion designers Arto Wong (brand name: Arto), Jason Lee (brand name: YMDH) and Carrie Kwok (brand name: CAR|2IE) in the form of a story told against the backdrop of a theatre-like stage. (SV)

Source:Fibre2Fashion News Desk – India
Keywords: Hong Kong Fashion Week , Hong Kong Trade Development