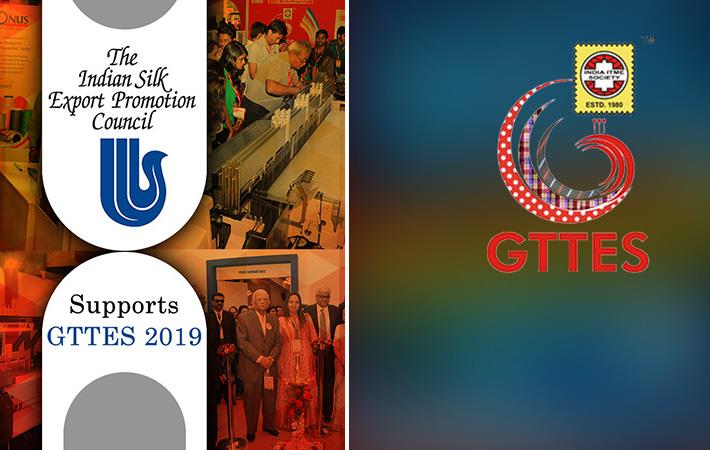 Courtesy: GTTES 2019
The second edition of the global textile technology and engineering show, GTTES 2019, will be held from January 18-20, 2019, in Mumbai. GTTES 2019, organised by India ITME Society, is ready to start a new successful business year with new optimism, opportunities, and prospects for the textile industry with more than 400 exhibitors from around 48 countries.
GTTES has grown in size and numbers and has achieved 26 per cent growth rate attracting about 168 companies as first time participants who have never participated in any ITME events. This is a remarkable response to the second edition of GTTES, indicating that this event has achieved its place as a reliable international business platform for both domestic and overseas companies. It is very attractive for start-ups and small, medium companies from non-metro cities due to its low cost participation charges and focused exhibit chapters, according to a press release on the event.
First time participation from Sri Lanka & Slovenia and countries like Belgium, China, France, Germany, Italy, Japan, Spain, Turkey, UK, USA, Taiwan, Algeria, Djibouti, Kuwait, Azerbaijan, Kyrgyzstan, and Senegal, is a testimony to global reach of GTTES as a trusted opportunity for business and gateway to India.
Apart from this, GTTES 2019 will facilitate interaction with all export promotion councils, which will help industry to know more about export opportunities, various government subsidies, market initiative schemes available for Indian manufacturers, and help gain information and develop new opportunities for exports from India.
The road shows are a very important part of visibility and one-to-one connect with textile hubs in various parts of the countries as well as globally. A total of 18 promotional activities has been conducted over the last six months in India and overseas. Visitor registration is much higher than the first edition GTTES and the number of countries sending the business delegates to attend the event has also increased.
As a trend setting exhibition organiser, India ITME Society takes care to address trending topics as well as the topics which needs attention. Conference sessions by Indian Technical Textiles Association Society on 'International Conference on Nonwoven Technical Textiles' & by Society of Dyers & Colourists International India on 'Educating the Technology Innovations in Textile Colouration', will be held on January 19 and 20, 2019.
There will also be industry interactive session on January 18, 2019 to facilitate government / industry interaction. Surina Rajan, IAS, director general, Bureau of Indian Standards (BIS) shall be available for open interaction with industry members. This shall help the industry in direct representation towards formulation of policy for standardisation, promoting exports / imports, control proliferation. The main points of discussion will include, overview of standardisation work done by BIS in the field of textile machinery and accessories; issues related to noise emissions and safety aspects of textile machinery, and adoption of related ISO standards & inputs required for identified new subjects such as embroidery machines and baby diaper making machines. (GK)

Source:Fibre2Fashion News Desk – India
Keywords: Textile , host textile technology show , GTTES 2019