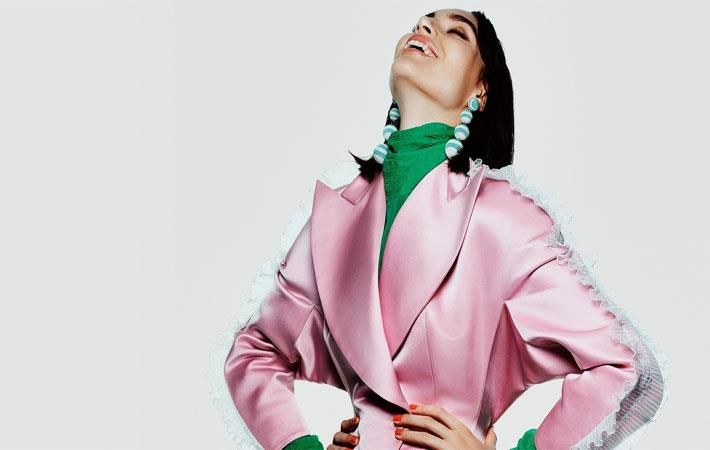 Courtesy: Dream Assembly
Farfetch, a global technology platform for the luxury fashion industry, has selected the first cohort of start-ups for its Dream Assembly programme. The 11 companies were selected from targeted applications from world over. The programme was unveiled in April to provide mentorship, knowledge, networking opportunities and early-stage funding to start-ups.
Stephanie Phair, chief strategy officer of Farfetch, said: "We were delighted by the response from so many incredible companies. The companies we have selected for the first Dream Assembly cohort all have great potential to present innovative solutions and are capable of shaping the future of commerce."
The companies chosen for the programme are working with technologies including virtual reality and artificial intelligence and are exploring ways of applying these and other technologies to revolutionise the future of commerce. Dream Assembly will welcome the first cohort of start-ups in Lisbon, on September 7. The 12 week programme will include a series of workshops, one-to-one sessions with Farfetch senior leaders, and mentorship meetings covering topics including e-commerce, marketing, technology, fashion, logistics and operations, giving the start-ups direct access to Farfetch's expertise in the luxury fashion and technology industries.
Additionally, Dream Assembly will offer networking opportunities for the participating start-ups, connecting them to relevant contacts in the fashion industry. Global luxury brand Burberry, will be contributing with knowledge and resources for the first Dream Assembly cohort. In addition to sessions in the Portuguese cities of Lisbon and Porto, Seed Accelerator 500 Startups will be hosting a one-week growth bootcamp in San Francisco. The programme also includes a demo day in London, where companies will have the chance to pitch their projects to a selected pool of external investors for follow-on funding.
Cipriano Sousa, chief technology officer of Farfetch, commented that "It is a pleasure to be able to give back to start-ups and the fashion technology ecosystem, sharing knowledge and expertise, and helping promising companies to scale to the next level". The start-ups are FTSY - 'footsy' (Canada), is an app that makes shopping for shoes online easy and fun, Buy Buddy (Turkey) which created a smart shopping device, Upteam (Hong Kong), Shopvious (France), the Restory (UK), Reckon.ai (Portugal), WISHI (USA) Villageluxe (USA), Fashpa (Nigeria), Auverture (Netherlands), and Didimo (Portugal) (SV)

Source:Fibre2Fashion News Desk – India
Keywords: luxury fashion , luxury fashion industry