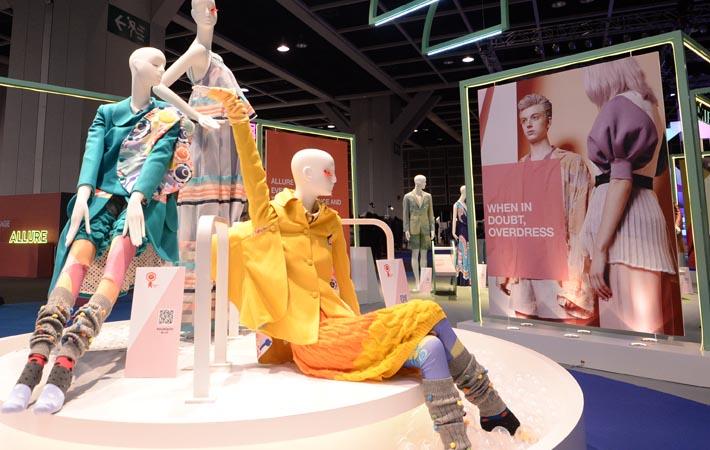 The third edition of Centrestage, Asia's premier fashion event, has kick-started with 230 brands from 22 countries, showcasing high-calibre local and international fashion talents. New participants this year include brands from Austria, Canada, Germany, Poland and Switzerland. The four-day concluding on September 8 centres on the theme 'Tomorrow Lab'.
Centrestage 2018 was launched today with a series of fashion shows by emerging local talents at the Fashionally Collection #12 and Fashionally Presentation, and an inspiring trend talk series discussion, organiser HKTDC said in a press release.
Fashionally Collection #12 spotlighted 10 upcoming designers exemplifying the best of design and creativity in Hong Kong. The Spring/Summer 2019 collections on display came from their brands are 112 mountainyam, Blind by JW, CAR | 2IE, Demo., FromClothingOf, Kevin Ho, Lapeewee, Necro Poon, phenotypsetter and Yeung Chin.
At Fashionally Presentation, designer Tak Lee showcased his debut collection inspired by the passage of time and using the concepts of war and destruction in an unconventional, theatrical fashion show. This is the first of three highly anticipated Fashionally Presentation shows, with brands Redemptive and YLYstudio showcasing their latest collections on September 6 and 7 respectively.
The future of fashion was explored as part of the 'WGSN Fashion Forecast A/W 19/20: Street Style, Luxury and Culture' discussion, led by industry veteran and key fashion thought leader Anupreet Bhui. In the coming days, Centrestage will see a series of shows presenting local and international design excellence, as well as seminars providing insights into the future of the global fashion industry.
Among the many shows coming up is the world's largest sustainable fashion design competition, the Redress Design Award, which will take place on Thursday. Opening on the same day will be Asia's largest sustainability conference, Fashion Summit (HK) 2018, a two-day event that will explore sustainability solutions for fashion under the theme of 'Circular Economy'.
On September 7, the Knitwear Innovation and Design Society will present the Knitwear Symphony 2018 and the 8th Hong Kong Knitwear Designers' Contest to promote Hong Kong's knitwear design and wool manufacturing capabilities. Renowned local designer and wedding gown specialist Dorian Ho will present his new collection created in collaboration with DOXA at a runway show. (RR)
Source:Fibre2Fashion News Desk – India
Keywords: fashion , fashion design