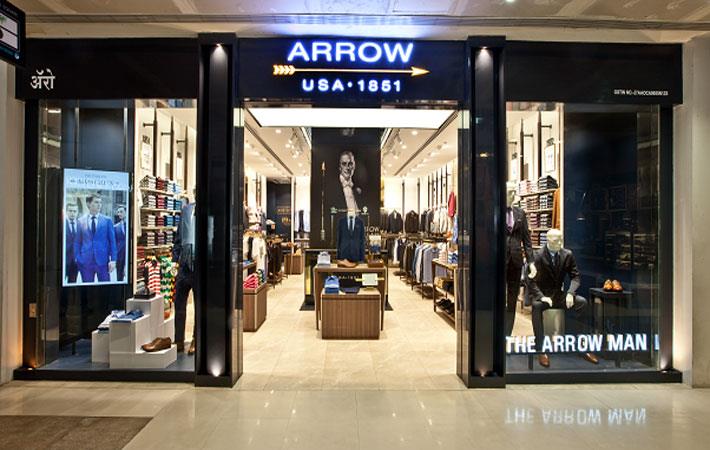 Brand: Arrow
Company: Arvind Fashions Limited
Location: High Street Phoenix, Mumbai
Area: 1000 sq ft
Product profile: The store houses the complete range from Arrow's latest collections. The store also has a finely curated 'shirt bar' that displays extensive range of Arrow shirts.
Store design | Interiors & VM | Fixtures: Recreated with the sole aim of bringing the brand's core value of 'expert craftsmanship' to life, the store showcases ARROW's glorious heritage in a befitting manner. The store is designed to showcase and highlight Arrow's rich heritage with design components such as accented vertical lines, a soaring façade and fixtures spanning the entire length of the store to represent Arrow's legacy.
About the company: Born in 1851, Arrow is a blue blooded American menswear brand. The brand has innovated every important style: introduced the detachable collar, launched the adjustable waist bands in trousers and brought the wrinkle-free, stain-free concepts to clothing. Today, this exceptional brand has a range that suits the corporate corner office decision-maker as well as it does the young professionals.
Source:Fibre2Fashion News Desk – India
Keywords: Shirt , Arrow , heritage store