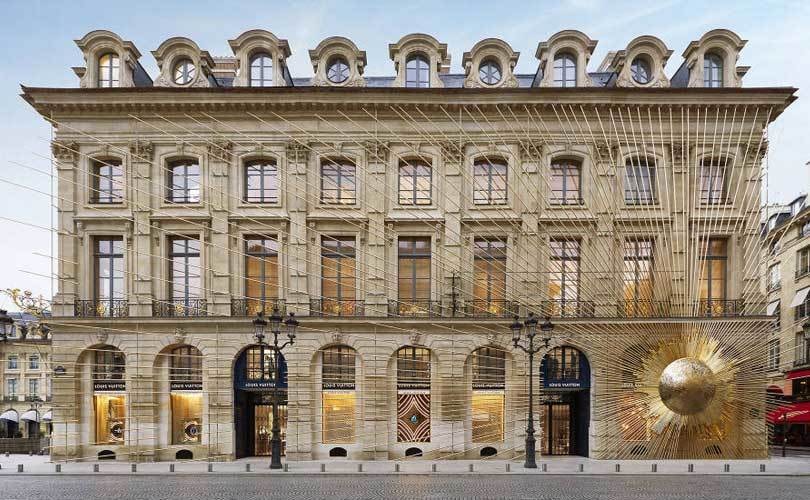 LVMH Moët Hennessy Louis Vuitton said that revenues increased 14 percent, reaching 30.1 billion euros (35.4 billion dollars), for the first nine months of 2017, while organic revenue grew 12 percent compared to the same period in 2016. The company said, all business groups recorded double-digit organic growth, with the exception of wines and spirits.
The fashion & leather goods business reported organic revenue growth of 14 percent for the period, while on reported basis sales rose 21 percent to 10,838 million euros (12,759 million dollars). LVMH added that the qualitative development of Louis Vuitton's distribution network continues. The company opened the Maison Louis Vuitton Vendôme in Paris in the third quarter.
Fashion & leather goods business reports strong sales growth
Christian Dior Couture, whose business is consolidated for the first time in the third quarter, witnessed a positive sales development Fendi expanded its network in the United States with the opening of several new stores. Loro Piana, Céline and Loewe also report good progress. The company added that Rimowa has been consolidated since January 2017 while Donna Karan was sold at the end of 2016.
The perfumes & cosmetics business group recorded organic revenue growth of 14 percent for the first nine months of 2017. The watches & jewelry business group recorded organic revenue growth of 13 percent for the period under review. Bvlgari saw rapid growth of its signature jewellery collections Serpenti, Diva and B.Zero1. The launch of the new Festa high-end jewellery line was one of the highlights of the quarter. Chaumet and Fred also contributed to the overall positive performance. In watches, Tag Heuer and Hublot continued to grow.
The selective retailing business group recorded organic revenue growth of 12 percent with Sephora continuing to renovate its stores and expand its store network. After France, Sephora launched its new store concept in Spain with two new innovatively designed flagship stores. Online sales also witnessed a steady growth. While DFS posted sustained growth, particularly in Hong Kong and Macao, the T Galleria stores in Cambodia and Venice developed well.
LVMH reveals cautious outlook
In an uncertain geopolitical and currency environment, LVMH said that it will continue to be vigilant. The group will pursue its strategy focused on innovation and targeted geographic expansion in the most promising markets.
Source: Fashion United.
Keywords: LVMH , Revenue