Courtesy: Messe Frankfurt
The eighth edition of Avantex Paris will highlight services and technical processes aimed at all areas of fashion offers, alongside producers of finished goods, a fresh selection of companies and associations, which have been selected for their unwavering future-oriented approach. The four-day international trade show is scheduled from February 11.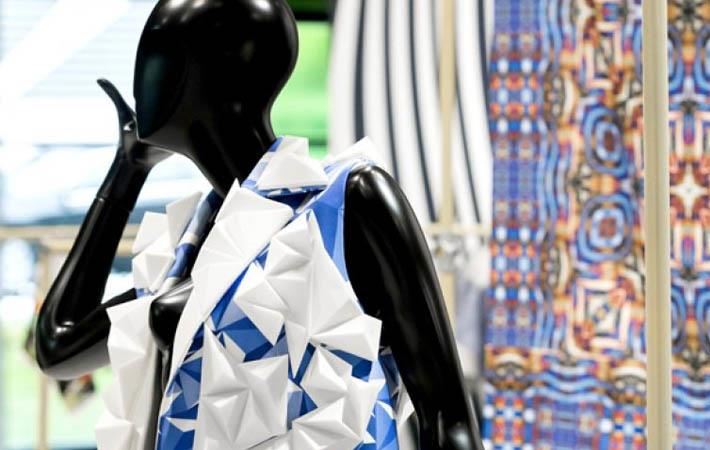 The first day of the fair will be concerned with changes in cutting-edge industries and sustainable development. The second day will be devoted to innovative and eco-friendly textile materials. The third day will be dedicated to the latest digital trends relating to retail. And lastly, the fourth day will address innovation and marketing.
"The launch of Avantex Paris was motivated by the need for foresight and to react to consumer wishes for reconciling fashion with the changing society in which they live. Avantex has undoubtedly been a trailblazer and has been able to assemble a huge network of experts, some of whom come from outside the world of fashion. This enriches the spectrum of applications relating to research and development all round. Various approaches have been attempted in ready-to-wear by groups of engineers/designers, particularly as part of training programmes or improving production, sales or logistics. It is still too soon to draw final conclusions, but what is certain is that the wheels are in motion: let's not forget that the time for coming up with ideas and the time needed to make them reality are not the same," said Michael Scherpe, president of Messe Frankfurt France, fair organiser.
"This Avantex session aims above all to expand on its unique role as a standard- bearer for expertise for the future. While leaving it to industry to ensure this irreversible principle of technology plus fashion is adopted, we should never forget the finished product that originates from the creative aspects: one of the key points, and in this regard I am delighted to see that the concept behind Avanprint is still applicable today, This season there will be a pause in the Avantex Fashion Pitch, the competition for fashion for the future, which I would like to establish as an annual event. It will be back next September," added Scherpe.
As part of The Fairyland for Fashion, Avantex will present around a dozen weavers with cutting-edge procedures, who come predominantly from China. Reliance will be showcasing an array of its woven materials for sportswear made in recycled GRS polyester, while the Taiwanese weaver Wisher will be demonstrating the many features of its technical textiles.
The Avantex team has selected the speakers for this session and it will represent an excellent occasion for visitors to familiarise themselves with these new avenues, which the speakers will be describing with the help of the products they have developed.
Like each of these six Messe Frankfurt France shows, Avantex Paris has the advantage of dedicated fashion shows and forms part of the Small Quantities and Sustainable Sourcing circuits, which are aimed at professionals wanting to place orders for small volumes or to find eco-friendly or ethical suppliers. (RR)
Source:Fibre2Fashion News Desk – India
Keywords: fashion , Technology , Avantex Paris