How to Register
To fully utilize benefits and services, you should join GlobalTextiles.Com as a member.
1. Click on the Join Free at the top of the page.

2. Fill in the form.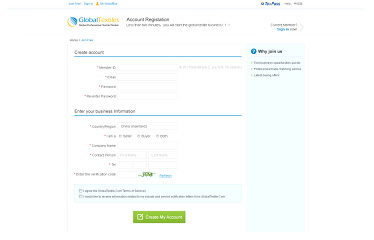 3. Forget Password
http://www.globaltextiles.com/membership/ms_passwdhelp.php
GlobalTextiles.Com will create a new password and send it to your registered e-mail address. You
can change your password from My Web Office>My Profile>Change The Password.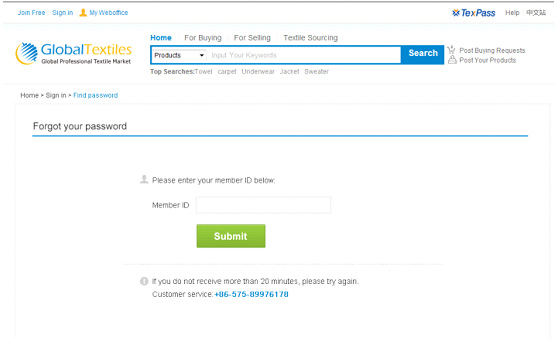 If you cannot remember your registered Member ID or E-mail address, please
Contact Us
.